Ask the experts
Here is a selection of Q&As from Your Glos & Wilts Wedding magazine. If you would like your question answered by our experts, please email it to editor@yourgloswilts.wedding.
To view more Q&A's on a different topic, please select one from the list below.
Hot topic: Wedding advice
Our regional experts talk ceremonies, hen dos and wedding photography
---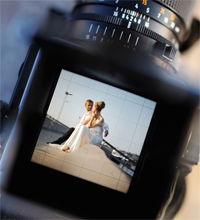 Picture perfect
Q. Please can you give us some tips on choosing our wedding photographer?
A. Steve Griffin says: Here are some questions I'd advise you to ask before booking:

- Can I see some images from a few recent weddings? This is a must instead of just a few selected photos. This way, you can check their work to see how they photograph the entire wedding from the bride and groom getting ready to the ceremony, reception, and those all-important portrait shots.

- Can I meet you before the wedding? You should always meet the photographer before your day. If you can't meet them then definitely speak on the phone or arrange to Skype or Facetime as this helps you get to know them to see whether you like their personality. I love getting to know my couples, it's so important to build a rapport with your photographer before the day itself.

- Can I send you some images via Pinterest or Instagram? This is a must! If you don't send a photographer images you like, they won't know the style of photography you're expecting. Ask the photographer to capture your day your way! It's your wedding and you should have it documented however you want.

- What happens if it rains? Unfortunately in the UK, this does tend to happen, so make sure your photographer has a plan and has communicated this to you both so that you'll know what to do in the event of it. Most photographers carry a couple of very large umbrellas and modern cameras can withstand a lot of rain so it shouldn't stop you having stunning pictures. But if you don't fancy braving the rain your photographer should be flexible and they can take the group photos and bride and groom portraits later in the day when the rain has stopped, rather than inside the venue.

- How many photos do I receive as part of my photography package? Make sure you determine this as well as whether they'll be in colour or black and white.
---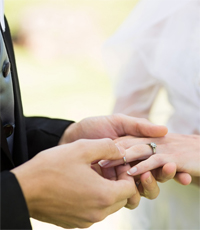 'I do'
Q. We are considering booking an independent celebrant. Can you advise us on the benefits of this and what types of ceremonies they hold?
A. Jane Arnold says: When a couple chooses a celebrant, it gives them the chance to have complete control over what goes into their ceremony. They chose the style and content, it can be formal, spiritual or completely individual – the only limit is your imagination!

Unlike registry office ceremonies, it's not a problem if people wish to include hymns, blessings and prayers. Many people want to have a non-religious ceremony but like the idea of a Celtic blessing at the end. The words of the ceremony are so important, yet many people do not realise that they have the chance to choose exactly what is to be said.

It's important that the couple and the celebrant get to know each other first. Meet several times before the day to decide on poems, readings, music and vows. Some people like to write their own vows. I often work with the couple's family and friends too. Being asked to read at a wedding can be a daunting task, so I'm always on hand with advice if needed.

If a themed wedding is planned, I enjoy the challenge of finding the perfect poem and will often write my own, to suit the occasion. I'm always happy to wear clothes to suit the style of the wedding – my favourite vintage dress and hat have had a lot of use!

On the practical side of things, most couples visit their registry office mid-week and get the legal part of their wedding done and then they are free to celebrate in a spot that holds a special meaning for them. There is no need for a licence for this, as long as it isn't classed as trespassing, the ceremony can be just about anywhere from a wood, a windmill, or even in a hot air balloon! I'm always excited when I'm asked to officiate in a ceremony somewhere romantic and unusual. The type of ceremony can also be very personal to the couple. For example, a hand-fasting ceremony is where the wrists of the couple are tied together with ribbons each symbolising a special wish or promise and members of the family may join in which is a great way of bringing two families together. A ring warming celebration is where the rings are tied to a small pillow and passed around the guests as the ceremony begins to send loving thoughts, prayers and good wishes into them – a lovely way to include everybody into the special day. A unity sand ceremony is best suited to a wedding where families with stepchildren are coming together. A glass bottle is filled with different layers of coloured sand each representing a person and the creation of one family from many individuals.
---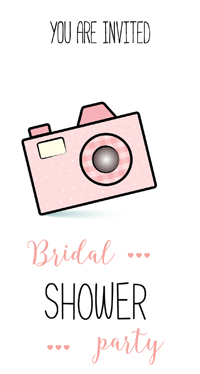 A lucky escape
Q. I am searching for a different and adventurous way to spend my hen day. What can you suggest?
A. Claire Pitcher says: It's often tricky trying to arrange an activity for a hen party. So often the bridal party will end up at a spa for the day or at an afternoon tea. A more adventurous idea to add to the itinerary would be to try an escape room. For those who don't know what an escape room is, it's along the lines of the TV show The Crystal Maze on Channel 4 where a team of between two and six people are locked in a room and they have to work together solving puzzles and finding clues to get out in 60-minutes. Photos of the bride-to-be can be put up around the room, along with decorations and even a bottle of something bubbly to personalise the experience. It's a great bonding exercise and a memorable shared experience in the run-up to the wedding. Plus there's the all-important photo opportunity at the end where everyone can dress up for the team snapshot. If your hen party comprises of more than six people, the group can be split into teams and one can play while the others watch on a screen enjoying a glass of bubbles. The cost of the hour is so affordable, just £70 for up to six.
---
Contact our experts...
Claire Pitcher
Escape room owner
Steve Griffin
Photographer
---