Ask the experts
Here is a selection of Q&As from Your Glos & Wilts Wedding magazine. If you would like your question answered by our experts, please email it to editor@yourgloswilts.wedding.
To view more Q&A's on a different topic, please select one from the list below.
Hot topic: Wedding food & drink
Our regional experts talk wedding food and drink
---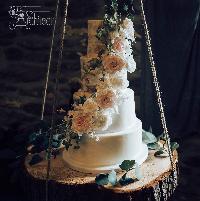 It's all in the flavour
Q. How can we make sure that our wedding cake tastes as good as it looks?
A. David Waldren says: Every couple wants a stunning wedding cake, but it's just as important that the flavours are right too. My advice is to always try before you buy! At The Cake Architect, we have dozens of tried-and-tested flavours to choose from, ranging from boozy cocktail ones such as mojito and pina colada to those using desserts as inspiration such as sticky toffee or Eton mess. If you can't decide on one, then why not mix and match with different tiers!

We invite all couples to a complimentary consultation at our shop, where they can sample three flavours of their choice at no cost. If their ideal flavour isn't on our list, then we'll happily experiment and make the perfect recipe for them, with any dietary requirements catered for. We help to guide couples through designing their perfect wedding cake with as much or as little support as they need.
---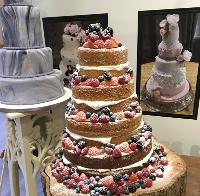 Cake and eat it
Q. We want a showstopping wedding cake! Can you give us some ideas and inspiration?
A. Jan MacLean says: The naked and semi-naked cakes are still popular, especially with so many barns being available as wedding venues because they suit a rustic theme. At Cake and Sugarcraft Boutique, we still get lots of requests for traditional cake styles, but couples are choosing designs with fondant icing instead of royal icing. Character cakes are also becoming extremely popular – one side of the design looks traditional, often in keeping with the couple's theme, while the other side shows the story of their relationship.
---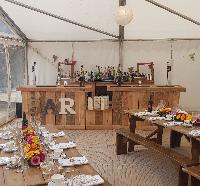 It's a gin thing
Q. One of the most important parts of our wedding planning is the bar because we want a wide range of drinks available, which we will happily pay for. Can you help?
A. Adam Stanton-Lee says: With such a wide range of drinks on offer, it can be a big task deciding what's right for your wedding. Gin is massively on-trend, with new flavours in vibrant colours being introduced. It's no longer constrained to a simple gin and tonic. Instead, there's so much variety, from the more traditional taste of sloe gin to the sweeter ones like rhubarb and ginger and even parma violet.

What's most important is to make sure that the company you choose to supply your bar listens to what your requirements are and tailors its menu to suit your wedding – whether that includes a particular type of beer, spirit or cocktail or even an effort to pair drinks to your food menu. Finding the right business to take care of all your beverage needs on the day means one less thing to worry about.

We offer three different services to our couples when it comes to payment. Our full bar means that we estimate the amount needed to be put behind the bar so that your guests won't have to pay for their drinks. In the event that the party exceeds the agreed amount, the couple is informed to decide whether they would like to continue with the free bar option. The pay bar is when everyone pays for their own drinks. The mixed bar is when couples set a limit for their guests, and once this is reached, they start to pay for their own beverages.
---
Contact our experts...
Adam Stanton-Lee
South West Bar Hire
David Waldren
The Cake Architect
Jan MacLean
Cake and Sugarcraft Boutique
---